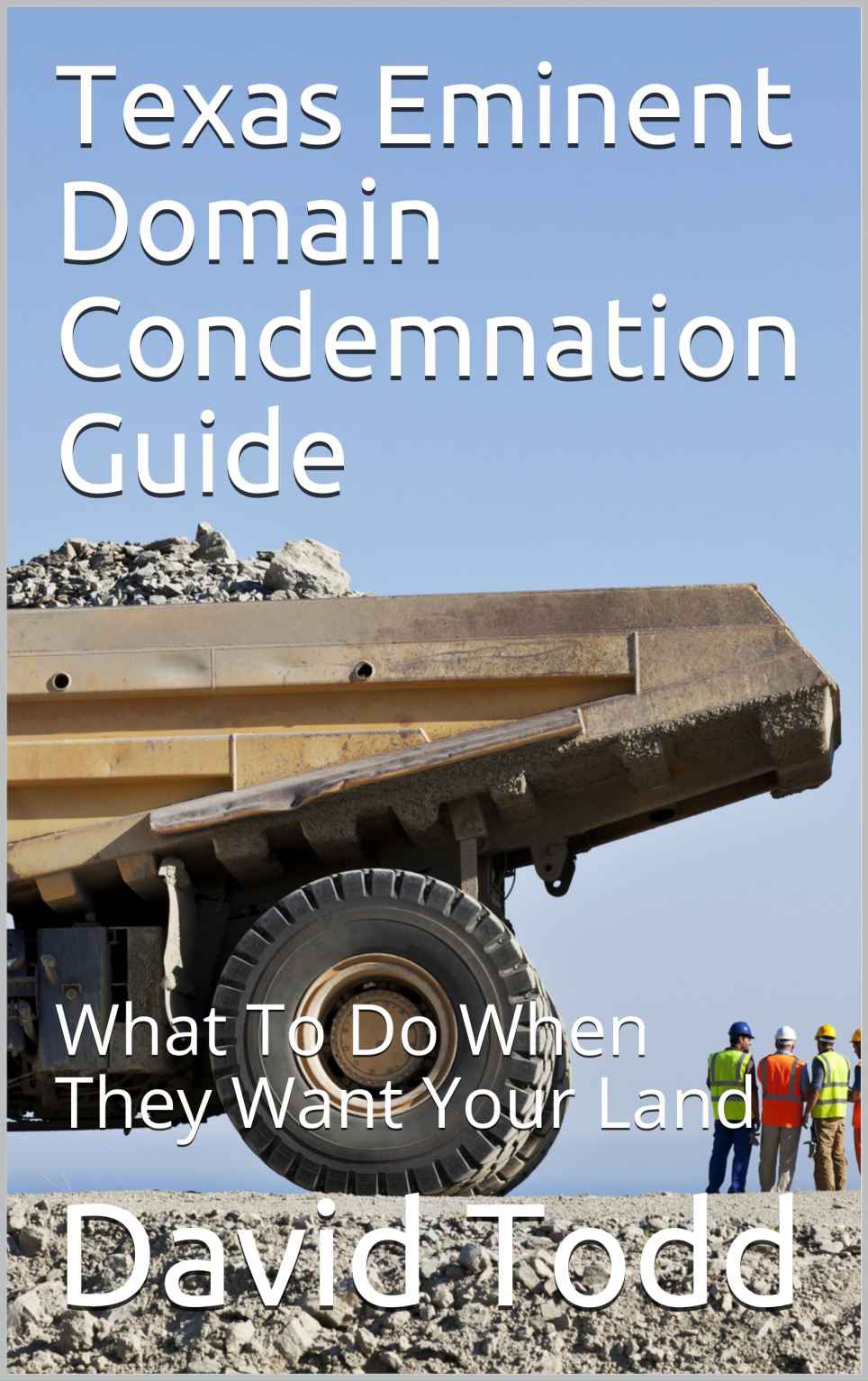 Would you like to get full value when your land is taken for a public project?
If the answer is "Yes", then before you negotiate or sign anything, contact us for a free case review and you will receive an instant copy of the Texas Eminent Domain Condemnation Guide. This valuable guide will show you:
How the eminent domain process works
The steps in condemnation proceedings
Right-of-way agent "dirty tricks" to watch out for
How to get the best terms and the best money for your land
How to get expert help with no up-front legal fees with our "No Win No Fee" Guarantee
Download your guide below then call us at (512) 472-7799.
* Note: Your information is confidential and we never share it with anyone else.
Free instant download: Texas Eminent Domain Condemnation Guide. We never share your information with anyone else.